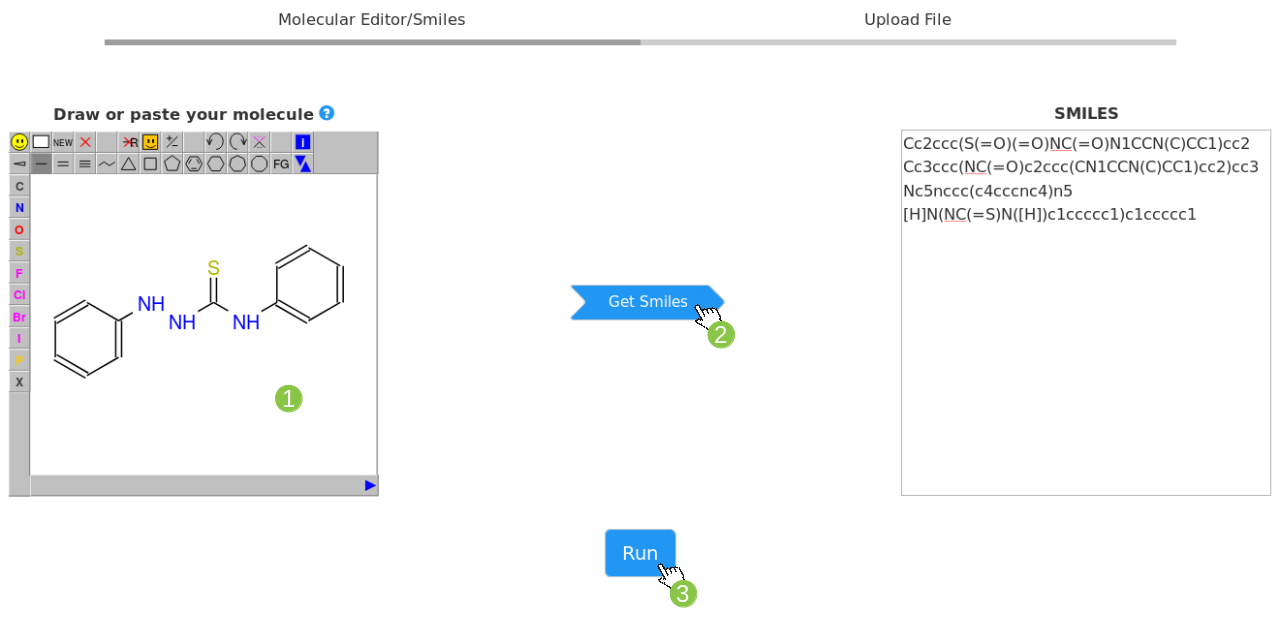 In this section, you can submit one or several molecules to get their SMILES.

In this area, you can draw your molecules.
You can also directly paste a SMILES.
Click for more details.
This button allows you to convert your molecules into SMILES.
Click on Run button to calculate molecular descriptors.
You can also load SDF, mol, Txt or csv file in the second tab.